For the best experience viewing this site you need the
Flash Player
installed.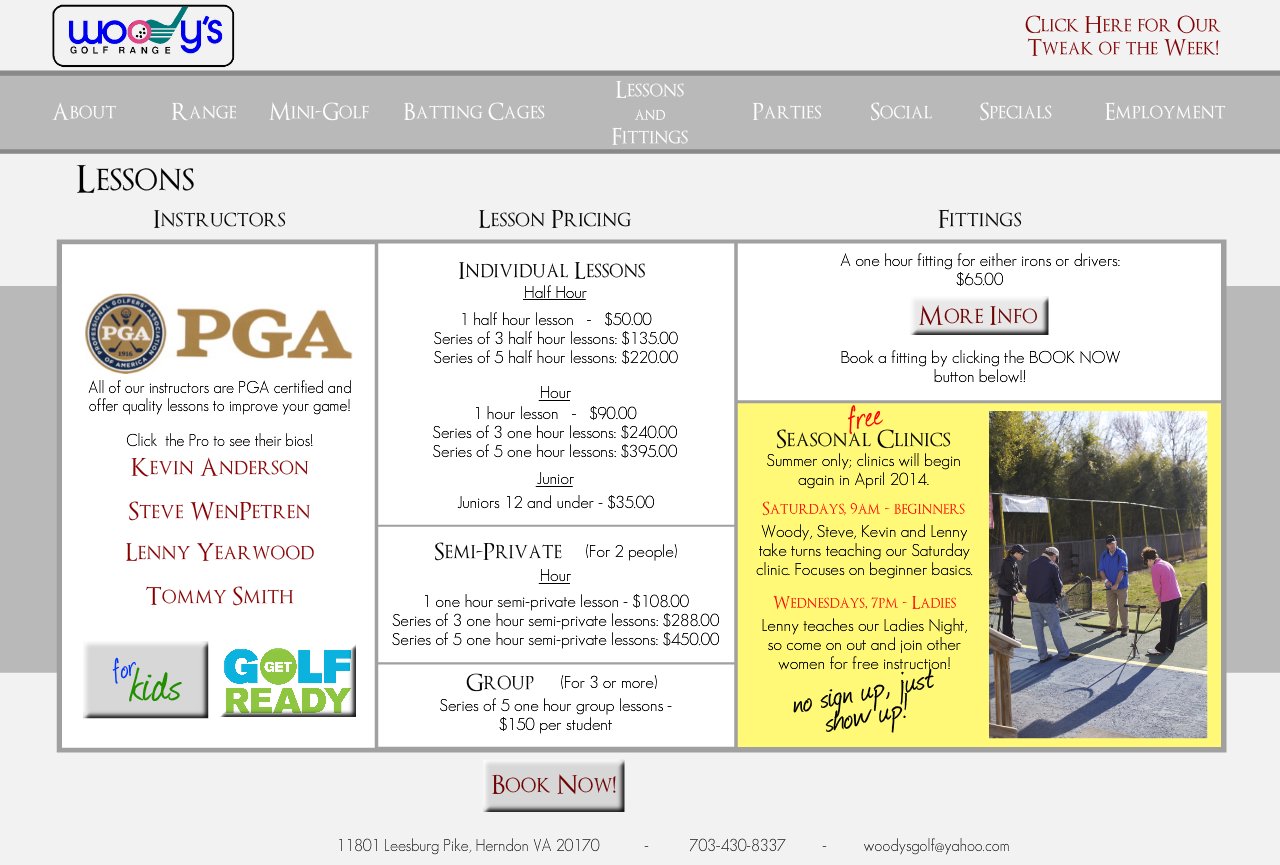 11801 Leesburg Pike, Herndon VA 20170 - 703-430-8337 - [email protected]


GetGolfReady
Summer only; clinics will begin
again in April 2014.


Click the Pro to see their bios!
no sign up, just

show up!
Lenny teaches our Ladies Night, so come on out and join other women for free instruction!


free
Wednesdays, 7pm - Ladies


Woody, Steve, Kevin and Lenny take turns teaching our Saturday clinic. Focuses on beginner basics.


Saturdays, 9am - beginners


Seasonal Clinics
Book a fitting by clicking the BOOK NOW button below!!
Lessons
All of our instructors are PGA certified and offer quality lessons to improve your game!
A one hour fitting for either irons or drivers: $65.00
Fittings
Series of 5 one hour group lessons - $150 per student
(For 3 or more)
Group
(For 2 people)
1 one hour semi-private lesson - $108.00
Series of 3 one hour semi-private lessons: $288.00
Series of 5 one hour semi-private lessons: $450.00
Hour
Semi-Private
Juniors 12 and under - $35.00
Junior
1 hour lesson - $90.00
Series of 3 one hour lessons: $240.00
Series of 5 one hour lessons: $395.00
1 half hour lesson - $50.00
Series of 3 half hour lessons: $135.00
Series of 5 half hour lessons: $220.00
Half Hour
Individual Lessons
Lesson Pricing
Instructors